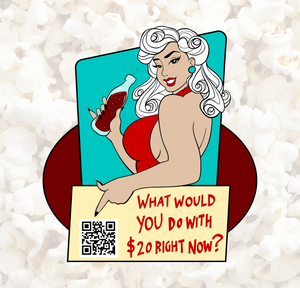 Invite everyone to the club! The scan code on Poppy's sign brings everyone right to our funding beta site, www.gmym.club.
One sticker is free with every order, but you can order extras for $1.00 apiece.
Measuring 4 inches tall, this coated matte vinyl sticker is suitable for indoor or outdoor use.
Ships February 2022.